How Our Founder, Christine, Deschaine, became involved with Bringing Hope to the Family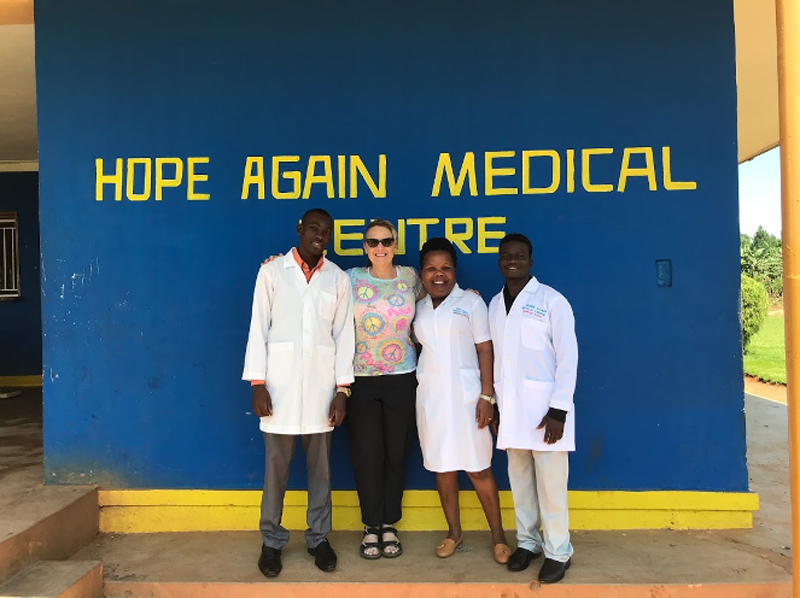 Bringing Hope to the Family USA's Founder, Christine Deschaine, is sharing a motivating experience she had during an initial visit to Kaihura, Uganda about an orphaned girl named Gorret Nansamba.
The Beginning
"My journey began in 2010 with a two week visit to meet and work alongside the staff at an orphanage called Bringing Hope to the Family (BHTF). When we arrived in Kaihura, our team of volunteers evaluated where we would be most needed. Three members of our team were practicing dentists in the US, so we decided to set up a dental clinic to assist with the immediate needs of the orphans and other residents.
The clinic was set up in a few small rooms which needed to be disinfected and properly arranged to see patients. Once the clinic opened, the rooms quickly filled up with people, some who had walked 5-10 miles to receive treatment and relief. Since there wasn't electricity in the patient rooms, our time began at sunrise and ended at sunset. I assisted with tooth extractions and worked closely with a local girl named Gorret Nansamba who kept us organized and, of course, spoke Rutooro, the local language.

Gorret Nansamba
All of us were very impressed with Gorret's demeanor and efficiency. I later learned that her mother died unexpectedly when she was very young, and she had been cared for by her cousin, Faith Kunihira, who was the Executive Director of BHTF. Gorret shared it was her dream to attend university to be a certified nurse so that she can give back to her community and to the orphans who were being supported by BHTF.
This conversation led me to ask Faith more about this young woman and discuss how I or my community could help send her to university. Faith responded with smiles and joy, "Yes, Gorret is intelligent and compassionate," she said, "and an education would become her legacy."

Pursuit of Higher Education
Wow! I immediately began the process of procuring the three-year funding she needed, and then discussed Gorret's future. Of course, she was elated! As soon as she was able, she en rolled into a nursing program at the in Kampala Mengo school of nursing and midwifery, lived in the dormitories and graduated with the degree she had always wanted.

Gorret was now ready to become fully employed, self-sufficient and independent. But in spite of the fact that she could have stayed in Kampala and perhaps had a more financially secure situation, she made the more honorable decision to return to Kaihura village and become the midwife at Hope Again Medical Center. Her decision to help her own community and the crisis pregnancy center was based on her desire to give back to BHTF who had made it possible for her to receive an education.
A Brighter, Self-Sustainable Future
Today, Gorret owns her own land, is married and raising her child, Solomon Matthew, in Kaihura village. She has delivered hundreds of healthy babies, leads prenatal classes and is a role model to many others in the orphanage who have the hopes and dreams of becoming educated and self-sufficient.

In addition to Gorret's work and community contributions, Gorret and her husband have taken in almost 20 orphans. Gorret is an exceptional individual who was able to create and build her life to care for and inspire others – all she needed was a little help.

We're excited to share more stories like Gorret Nansamba and help fund more young men and women to attend university with your contributions.