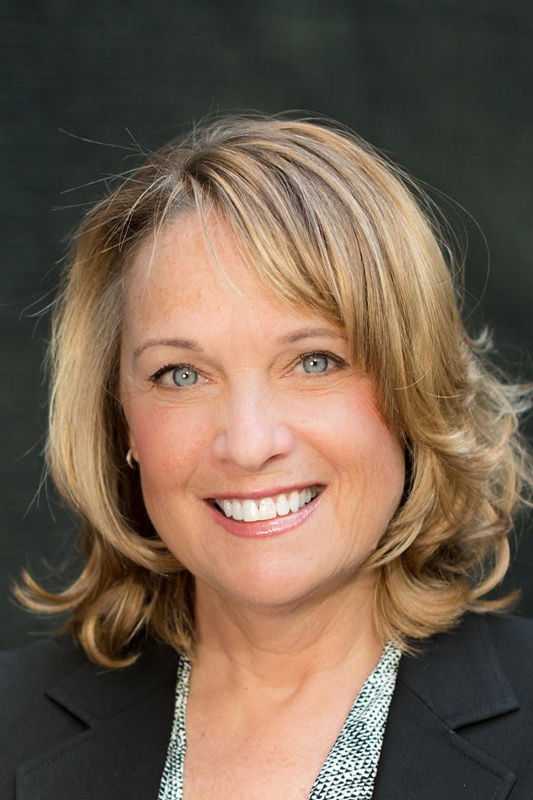 Christine Deschaine, Executive Director
Christine Deschaine is a Senior Vice President in Kennedy Wilson's brokerage division and specializes in the leasing and sale of retail property. She has more than 25 years of experience in tenant and landlord representation and has worked extensively in urban redevelopment with some of the area's most prominent retail developers. Since joining BHTF in 2019, Christine has visited Bringing Hope in Uganda eighteen times and helped to develop the Building Women and Crisis Pregnancy Center program. She is also the Founder and Board Member of ThinSpace, a nonprofit that works to bring vital resources and opportunities to the people of Kaihura, Uganda.
Additionally, Christine works with City of Hope as an agent at Kennedy Wilson and the Commercial Real Estate, where she received the Spirit of Life® Award for her professional and humanitarian accomplishments. For 20 years, she has volunteered with Harvest Home and helped in programs including fundraising and hands-on programs including Bible studies, baby and mother baskets, sorting baby clothing and landscaping projects. Her work continues at Ann Douglas Women Center DTLA, supporting women with life recovery services. Christine's passion for non-profit work is extensive as she has dedicated her life to serving the needs of others.
Chief Business Development Officer + Secretary of the Board
Maria Booth is the Co-Founder of Partner in Good Productions and brings over 25 years of executive management experience in both the corporate and non-profit sectors. Maria was formerly the CEO of a national non-profit when she decided to merge her passions of storytelling, branding, marketing, business building strategies and non-profits. Some of her notable projects have been with Tie the Knot, Stedman Graham and Associates, Fulfillment Fund, Success for All Foundation, the GAP and J.Crew. She has built and lead out large scale teams and developed institutional growth for non-profits, creating presence on a national level.
She has also developed provenly effective programmatic offerings that have changed the trajectories of students' lives and outcomes that are unprecedented in the educational space. Maria resides in Los Angeles and has clients throughout the country, working with a variety of non-profit to corporate clients to enhance and develop strong business norms for organizations. She is committed to sharing the good work of BHTF and maximizing the organization to its fullest potential through business and brand strategies, sponsorship and community development, business development, corporate partnerships and content recruitment.

Chief Financial Officer + Treasurer of the Board
Carl Hebeler, CPA is President of Hebeler Accountancy Corporation serving a wide array of clients in their individual and business tax needs. For over 20 years, Carl has shared his depth of experience in business and financial management with many charitable organizations, including the city-based Los Angeles Center of Photography, and the international charitable organization, The Prem Rawat Foundation.
Carl's academic credentials include Michigan State University (B.S); Suffolk University, Boston (MBA); Florida International University, Miami (M.A. Accounting); and from Abraham Lincoln University law school, Los Angeles (J.D.) His passion for non-profit work led him to BHTF where he serves as the CFO and Treasurer of the Board. Carl brings his depth of experience to the BHTF's board of directors, in support of revenue and programmatic growth to drive impact.
After graduating from UCLA in 1985 with a BS in Psychology, Ms. Robinson began in the real estate industry as an appraiser and then mortgage broker. In 1989 she began her career in title insurance. She is currently responsible for revenue generation for the Settlement Services and Title operations of the Los Angeles National Commercial Services office of First American Title Insurance Company.
Ms. Robinson is a Past President of Commercial Real Estate Women of Los Angeles (CREW-LA) and currently serves on the Diversity, Equity and Inclusion Task Force of CREW Network, the umbrella organization to which all 77+ chapters belong. She recently served as CREW Network Foundation Champion Director for two years and was named as the 66th CREW Visionary in 2018, a recognition for charitable giving to advance the careers of women in commercial real estate.  She is also a member of the UCLA Real Estate Alumni Group (REAG) and serves as a member of the Endowment Circle of the organization. Additionally, Ms. Robinson serves on the Real Estate Charitable Giving Committee for Providence St. Joseph Foundation in Burbank, CA and is a member of Bruin Professionals (BP), a business networking organization. Most recently Ms. Robison was invited to be a board member for Bringing Hope to The family, USA. A position for which is honored to have accepted.
Personally, Ms. Robinson enjoys charitable activities focused on championing the under-represented in CRE, yoga, cooking and playing live music. She is married and resides in Calabasas, California.
Ambassador Program Coordinator
From Rachel's background in psychology, she understands how important a supportive family environment is for children's development. Her past nonprofit work experience includes teaching children how to ride horses with Riding for the Disabled Association as well as doing rebranding and marketing for Hong Chi Association, which specializes in educating intellectually disabled children towards independence.
Rachel loves working with BHTF because of the dedication to providing warm homes, and educational and career opportunities for children. She strongly believes children of all backgrounds should be given a chance to live a life of opportunities.
Advisory Board & Communications
Jackie Jacquemoud spent 40 years as a retail professional in the golf industry. Her first foray into retail management was at the iconic Desert Inn Hotel and Country Club on the famed Las Vegas Strip where she worked for over 20 years, eventually managing all the retail shops at the resort. When the hotel became Wynn Las Vegas, Jackie was recruited by another iconic business, Las Vegas Golf and Tennis, where she oversaw buying, merchandising, and marketing for a five-store expansion. After 14 years with Las Vegas Golf and Tennis, she retired.
Currently, Jackie is pursuing a life-long dream of writing professionally. She is delighted to be able to channel her energy into the Bringing Hope to the Family USA newsletter and any other writing tasks that come her way. She is currently working on her first novel